Yes This is Free.. you can earn $50 to $100 a Month just only manage all your .sites in just 1 Click
Yes this is a Earning Money Site Called PTC Website..
For Example:
You Have 100 PTC sites
you have to cash out it for 1 dollars only all of your 100 PTC sites by one account
Example :
username: selfishzero
password: fazerforum
All of websites in just 1 account..
100 PTC x $1 = $100 you EARN.... or less or greater than $100 depending on your payouts or cash outs..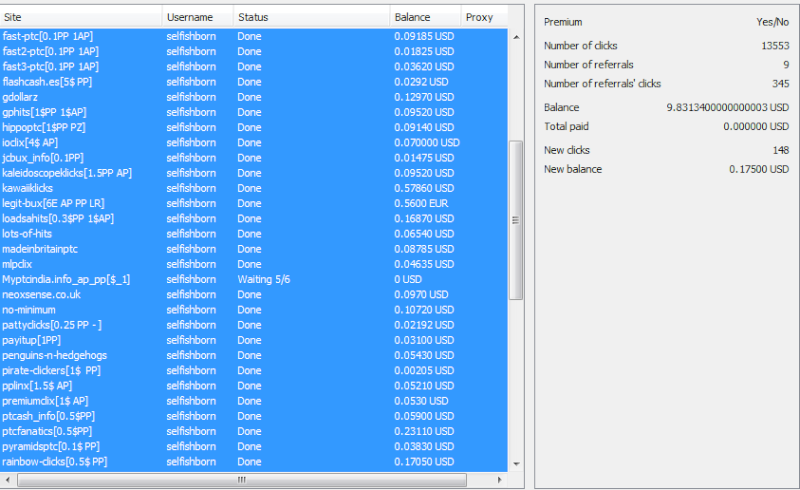 This is my Account with 100+ PTC site.. i earn $9.8 Dollars Only for Three DAYS?!
If you are interested Just PM me in facebook
https://www.facebook.com/Selfish24
-selfish